*1010 Collective exhibition / May 25

1010 is a communal photography project, a shared performance of 10 photographers who gave themselves the challenge of each creating 10 images of one chosen place. For this first round, the decision fell on the burgeoning neighbourhood of the Midi Station in Brussels, Belgium, important point of passage, a bubbling melting pot of life. In the end, these 100 photos try to give an image of this place, a subjective perspective, 10 free gazes that join to form one.
1 QUARTIER
10 PHOTOGRAPHES
100 IMAGES
1010 est un projet photographique en commun, une performance partagée entre 10 photographes qui se sont lancé le défi de fournir chacun 10 images d'un lieu-dit.
Pour ce premier opus, le choix s'est porté sur le quartier foisonnant de la gare du Midi à Bruxelles, lieu de passage important, bouillon de vie et stoemp social.
Au final, ces 100 photographies tentent d'offrir une image de ce lieu, une vue subjective, 10 regards libres qui n'en forment plus qu'un, sous la forme d'une exposition et d'un livre auto-édité.
L'exposition se veut tournée vers l'extérieur, les habitants du quartier, les gens de passage; dans la rue donc, et avec des moyens simples : 100 photos au format A0 en noir et blanc, soit plus d'une centaine de mètres de long, collées à même le mur de l'avenue Fonsny.
En sus de l'exposition, un livre auto-édité reprenant l'intégralité des 100 images affichées sera disponible le 25 mai, jour du vernissage, il sera limité à 100 exemplaires, numérotés.
Avec le support du Parcours d'artistes de Saint Gilles & Forest, du Brass et du Wiels.
https://www.facebook.com/events/2114868538798608/
« (…) A trembling photograph, but why is it trembling? Is it trembling with fear? Anger? Alcohol? Madness, love or cold? With laughter perhaps? A howling trembling of the soul, of the hands, of the eyes… probably there at the very instant it is triggered, but quite obviously already present some time prior. Screeching in this mythical hinge in which some photographers have chosen to describe the state of their being to the world, rather than the state of the world.»
MUSEUM OF BOTANIQUE, BRUSSELS, 22 february / 22 april 2018.

For the first time in the world, this exhibition will make 70 years of photography converse in a unique scenography, mixing rare vintages, new works, projections, texts and rare books of almost 30 photographers from 17 nationalities in the prestigious art center of the Museum of Botanique.
« Splendor and Trembling », Focus Vif.

« A dance with life », De Standaard.
« Poetic, coherent and rich, Eyes Wild Open goes through the eyes wide open », Polka.

« Eyes Wild Open (…), is immediately becoming a landmark in the history of photography », La Libre Belgique.

« We must hurry to Brussels to discover the unique story of this photography that trembles which should not leave you indifferent. » FishEye Magazine.
« Eyes Wild Open is the exhibition that must be seen to understand the strength of language in images and the links of descent that exist between generations of photographers. », Marie-Claire.

« A delight », TéléMoustique.
« An exhibition with images that each impress in itself and merge into a time frame of about seventy years of powerful development of the medium of photography. » Bred Beld.

« An artistic and intuitive journey around transgressive photography », Brussels is Yours.

« An exhibition full of humanity not to be missed », BrowniE Photo.

Including works of :
William Klein – Robert Frank – Ed van der Elsken – Christer Strömholm – Daido Moriyama – Miyako Ishuichi – Takuma Nakahira – Provoke – Anders Petersen – Paulo Nozolino – Dolorès Marat – Antoine d'Agata – Klavdij Sluban – Michael Ackerman – Lorenzo Castore – Jehsong Baak – JH Engström – Olivier Pin-Fat – Tiane Doan Na Champassak – Jacob Aue Sobol – Gilles Roudière – Arja Hyytiäinen – Alisa Resnik – Stéphane Charpentier – Gabrielle Duplantier – Yusuf Sevincli – Sébastien Van Malleghem – Sohrab Hura.
Botanique exhibitions director : Marie Papazoglou.
Curator : Marie Sordat.
Scenography and graphics : Alexandra Delabie assisted by Mike Derez.
Book introduction and exhibition texts writing : Caroline Bénichou.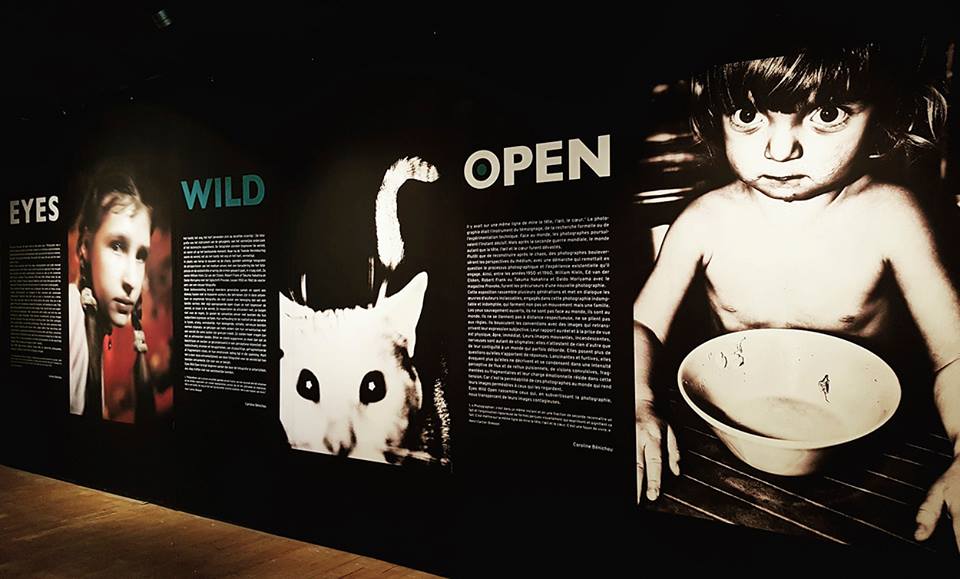 Book at André Frère Editions, including an introduction of Caroline Bénichou, exclusive texts and interviews of Christian Caujolle, Magali Jauffret, Brigitte Ollier, Laura Serani, Jean-Kenta Gauthier, Diane Dufour, Gilou Le Gruiec…
Graphic design by Mike Derez.
Hard Cover / 240 p / B&W and color / 150 pictures.
* REVUE HALOGENURE #2.

Cover + Itw + Porfolio Cahier B.
* MUSEE DE LA PHOTOGRAPHIE DE BRUXELLES / RECYCLART.

Opening 29.06.
* MIRARME EN TUS OJOS.

Collective exhibition in Mexico subway, opening the 23 of March.
In collaboration with the Sistemo de Transporto Colectivo Metro and Maxima Lùz.
* RUMEURS.
Special edition for the exhibition Rumeurs, signed by both photographers and limited to 50 copies.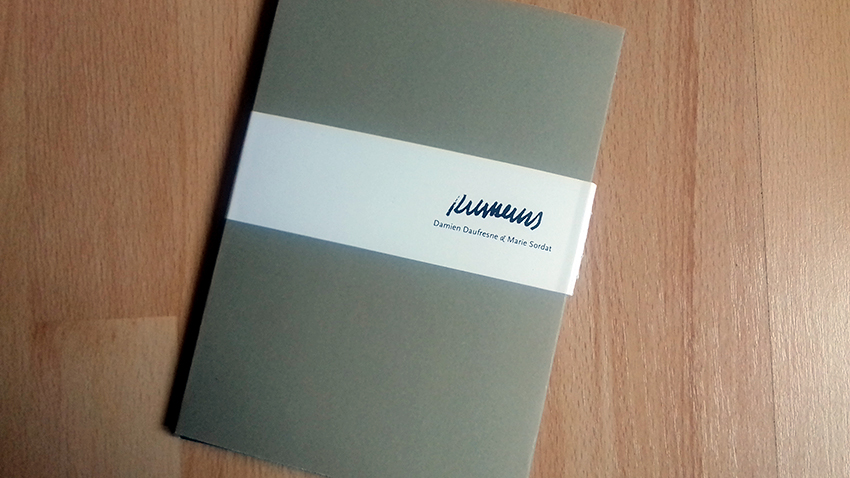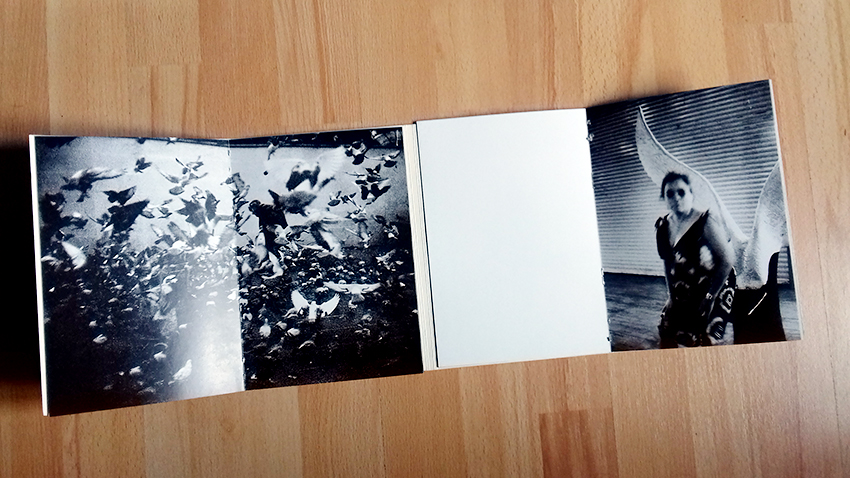 * RUMEURS.
Opening on the 16 February.
Fotofabrik Bln-Bxl 30, Weisestrasse, 12049 Berlin.
* PRIX VIRGINIA BOX / EDITIONS FILIGRANES.
http://www.filigranes.com/livre/prix-virginia-1/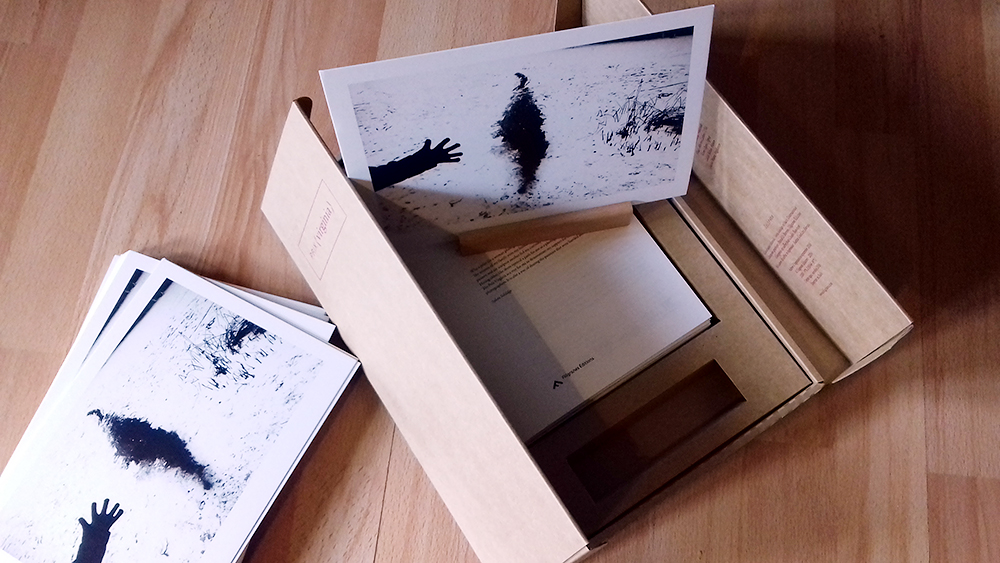 *ANGKOR PHOTO FESTIVAL 2016.
La série Swan Song Part II au Festival d'Angkor, Siem Reap, Cambodge, 3 – 10 décembre 2016.
Swan Song Part II at Angkor Festival, Siem Reap, Cambodia, 3 – 10 of december 2016.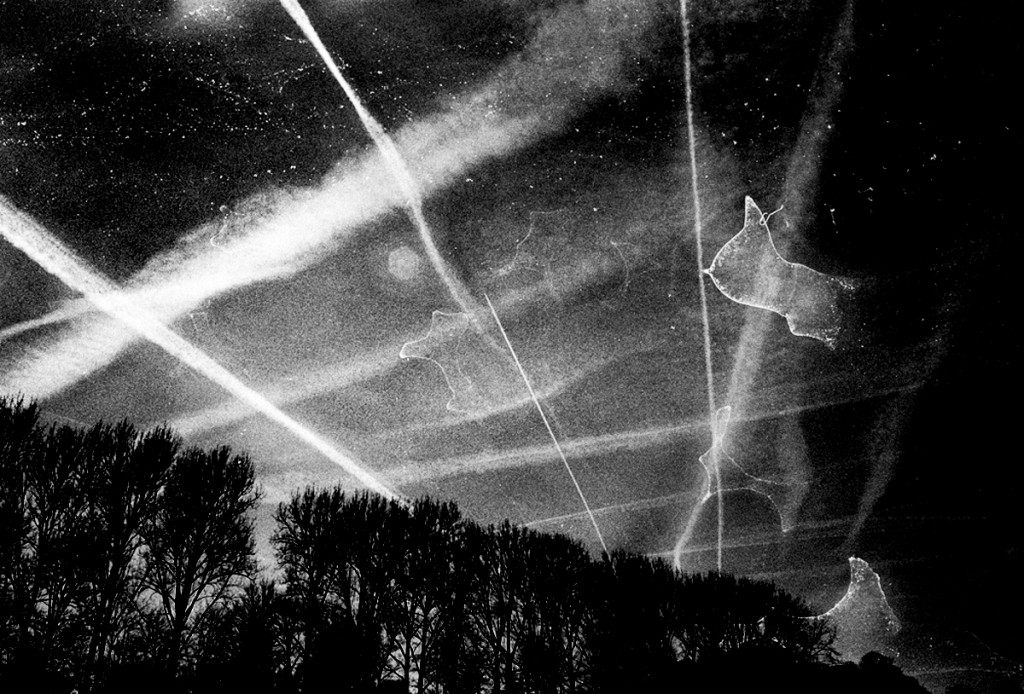 Swan Song Part II
*44 GALLERY.
Solo show at 44 Gallery / Brugges 4.09 > 2.10 2016.
Opening sunday 4.09 at 4pm.
*INTIMACY UNDER THE MILKY WAY.
OPENING 12 june 2016.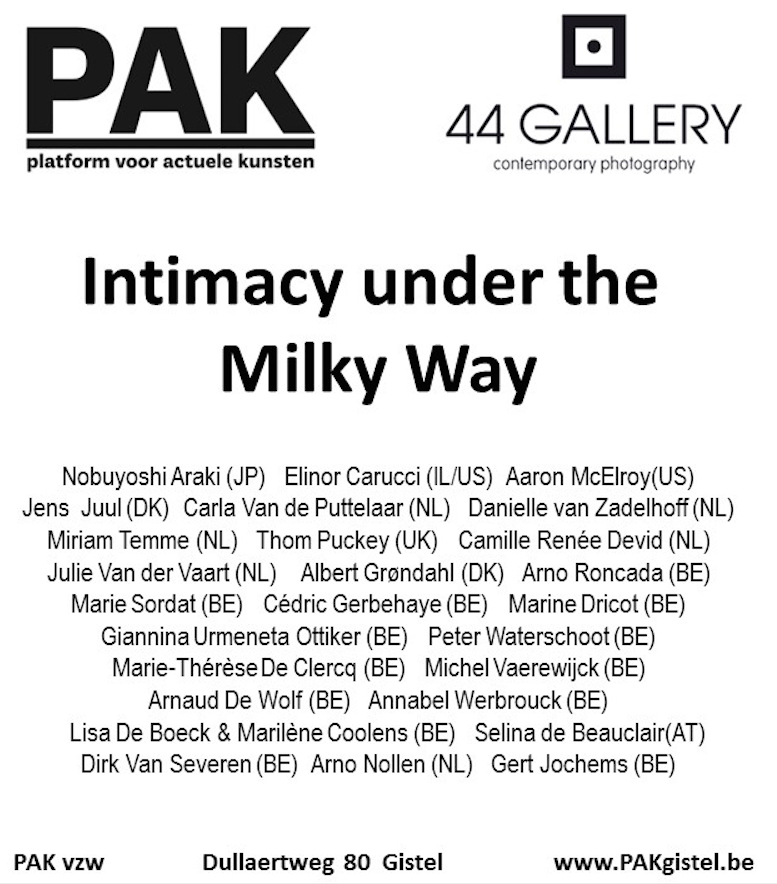 *PHOTONIC MOMENTS FESTIVAL.
Ljubljana / Slovenia / Evening projections 3-4 of june 2016.
http://www.photonicmoments.net/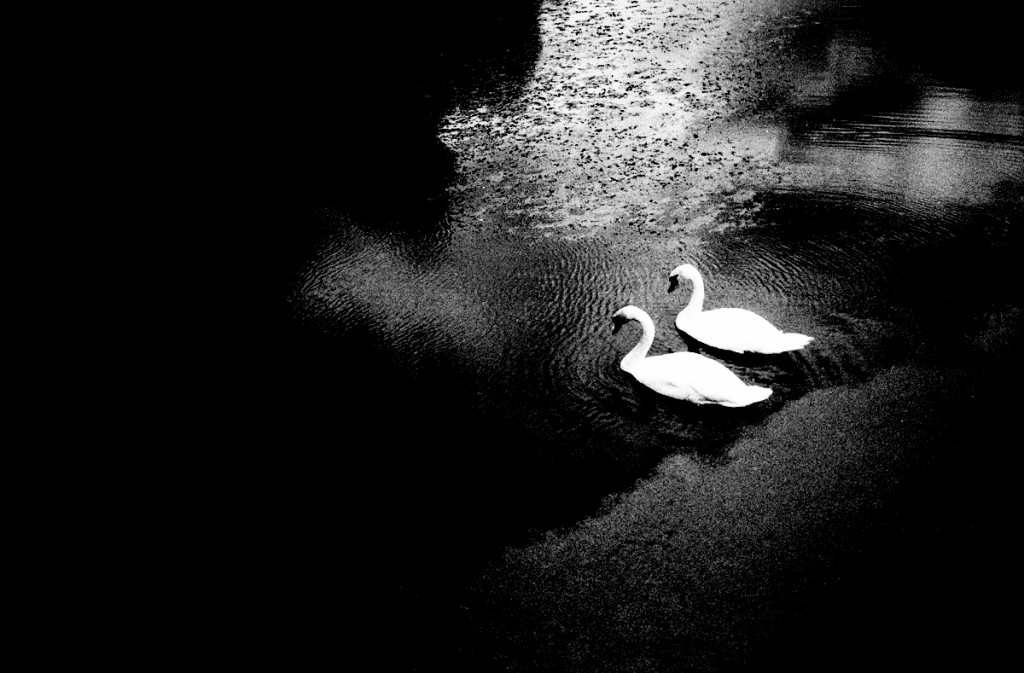 Swan Song Part II / Projection 3-4 june.
* SEBASTIEN VAN MALLEGHEM – DAVID WIDART – MARIE SORDAT.
OPENING: zo 24 jan 2016 om 15 u, iedereen welkom.
Kunstlaan 5, 3500 Hasselt
zo 24 jan 2016 – zo 03 apr 2016 / fotogalerie
di t/m vr 10 tot 17 u, za & zo 13 tot 17 u / gratis toegang
https://www.facebook.com/events/1122267147797087/
*BYGONE.
Dialogue avec Stéphane Charpentier autour de projections (photographies et vidéos), suivi de projections de photographes présentés par Stéphane Charpentier :
Sue-Elie Andrade (POR/Sao Paulo), Damien Daufresne (FR/Berlin) et Marie Sordat (FR/Bruxelles).
Une soirée organisée en partenariat avec la Galerie du Château d'Eau.
BYGONE from Marie Sordat on Vimeo.
 *PRÉSENTATION D'EMPIRE, ESPACE CONTRETYPE.
Le jeudi 19 novembre 2015 à 19H par Emmanuel d'Autreppe, éditeur.Projection commentée de photographies et discussion avec le public, en présence de la photographe.Entrée gratuite.Cité Fontainas, 4 A – 1060 Bruxelles.
*ESPACE CONTRETYPE, du 4/11 au 22/11 2015.
VENIR VOIR/ VOIR VENIR.
Vernissage le 3 novembre à 19h.
Cité Fontainas, 1060 Bruxelles.
Du mercredi au vendredi, de 12 à 18 heures
Samedi et dimanche, de 13 à 18 heures.
Probablement « Voir venir » (attendre et s'attendre) et « Venir voir » (se bouger, à la rencontre d'un horizon) sont-ils les deux mamelles nourricières du regard curieux, les deux facettes réversibles de cette soif si particulière qui passe par l'oeil.
Depuis dix ans et à travers une vingtaine de titres à présent, la série « Angles vifs » des éditions Yellow Now* (Côté photo) défriche la partie francophone de la jeune photographie belge et propose, à des auteurs confirmés ou émergents, la publication d'une première monographie. Carte de visite appréciable ou sympathique tremplin vers un peu plus loin ou carrément un ailleurs, chaque ouvrage est avant tout le fruit d'une rencontre et d'un dialogue, une création à plusieurs mains et entre plusieurs yeux, qui décline de manière variable la relation entre texte et image. Des styles et des approches différents s'y côtoient dans un joyeux éclectisme mais avec une volonté égale de curiosité et de qualité. Un partenaire de longue date, Contretype, et un partenaire plus récent, le Botanique, offrent en cet automne l'occasion, en deux volets synchrones et sans prétention à l'exhaustivité, de venir voir (ou de voir venir) ce qui anime quelques pans de notre photographie actuelle.
Et puis aussi, tout de même – et en bonne compagnie artistique – de faire un peu la fête.
Emmanuel d'Autreppe,
Commissaire de l'exposition,
Directeur de la collection «Angles Vifs» de Yellow Now.
*TBILISI PHOTO FESTIVAL 2015.
La série MotherLand à la Nuit de la Photographie, 26 septembre, Tbilissi, Géorgie.
The MotherLand serie at Night of Photography, september 26, Tbilisi, Georgia.
http://www.tbilisiphotofestival.com/en/night-of-photography/
*EMPIRE in ACTUPHOTO.
http://fr.actuphoto.com/32949–empire-de-marie-sordat-une-histoire-d-ombres-et-de-magie.html
*INTERVIEW in Artist UP.
http://www.artistup.fr/articles/698/marie-sordat-la-photographie-est-une-somme-inepuisable-d-emotions-et-d-histoires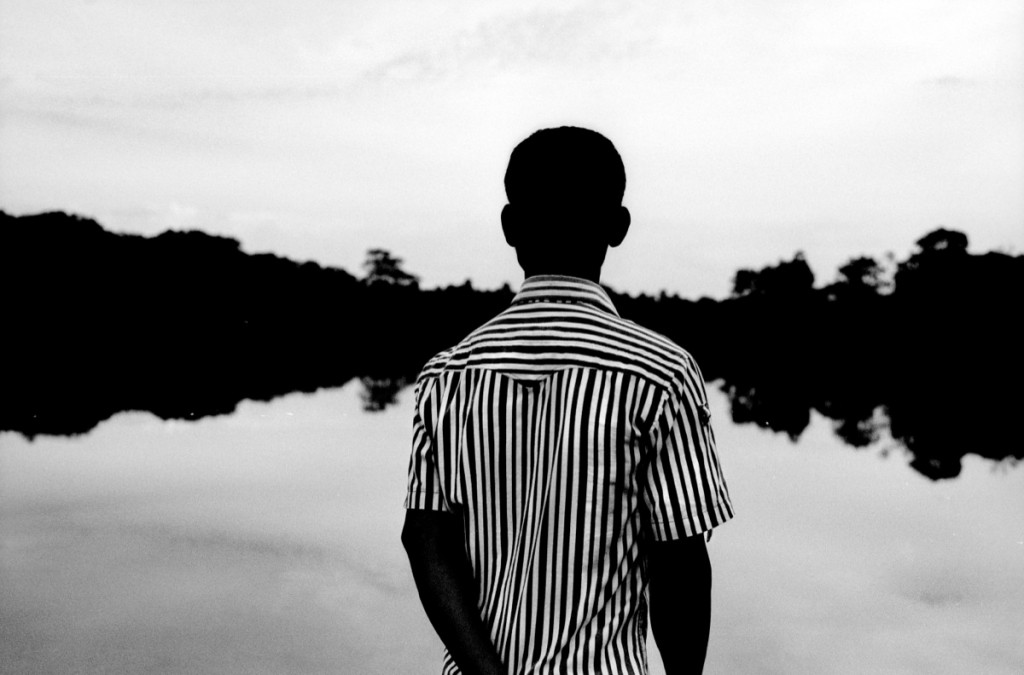 *INTERVIEW in l'Oeil de la Photographie about EMPIRE and others things.
http://www.loeildelaphotographie.com/fr/2015/04/10/livre/27698/livre-empire-de-marie-sordat?utm_source=Liste+de+diffusion+FR&utm_campaign=9f7c3b36a5-FR_2015_04_10&utm_medium=email&utm_term=0_9b5662352f-9f7c3b36a5-178874101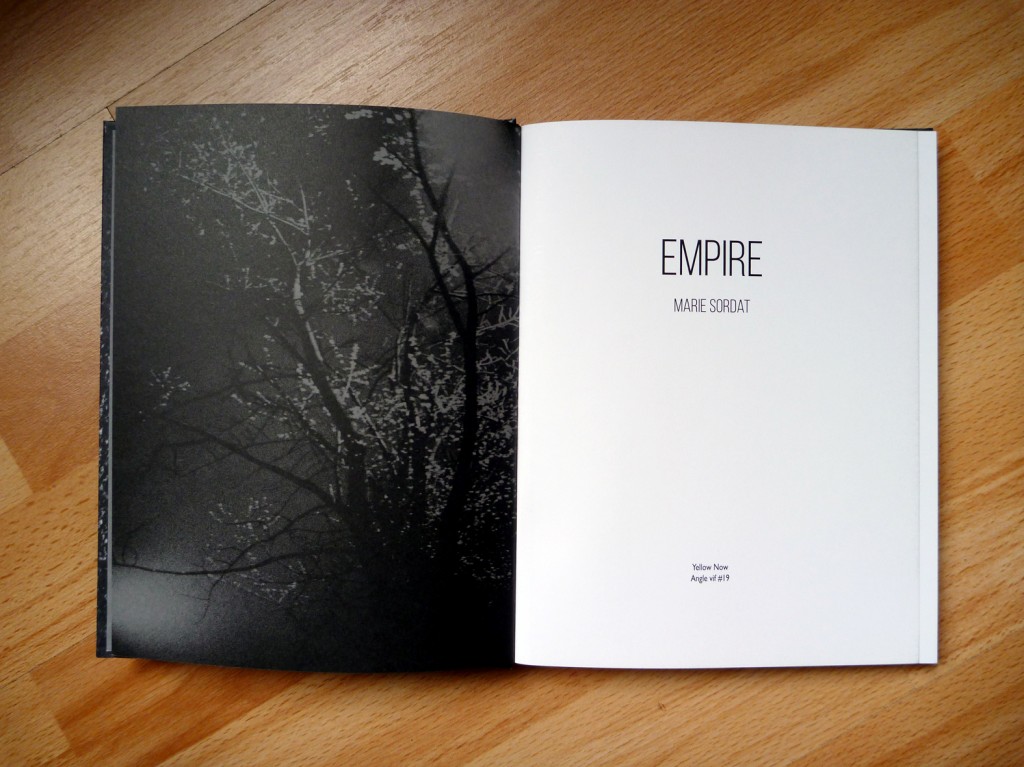 *EMPIRE / Book's out.
EMPIRE, monography published by Yellow Now Editions.
Hard Cover, 128 pages, 102 photographies, 17×21 cm.
http://www.yellownow.be/livre_detail.php?ItemID=216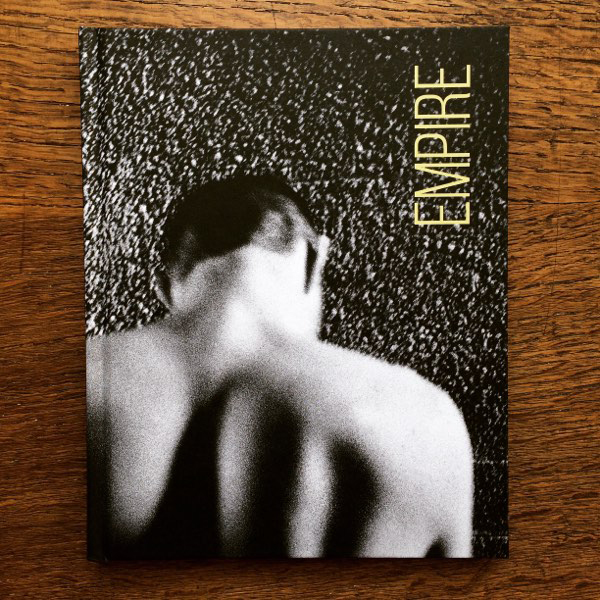 *FESTIVAL ITINERAIRES DES PHOTOGRAPHES VOYAGEURS, 25 YEARS EDITION / BORDEAUX 2015.
La série MotherLand sera exposée du 1 au 30 avril 2015.
MotherLand will be exhibited from the 1st to the 30th of april 2015.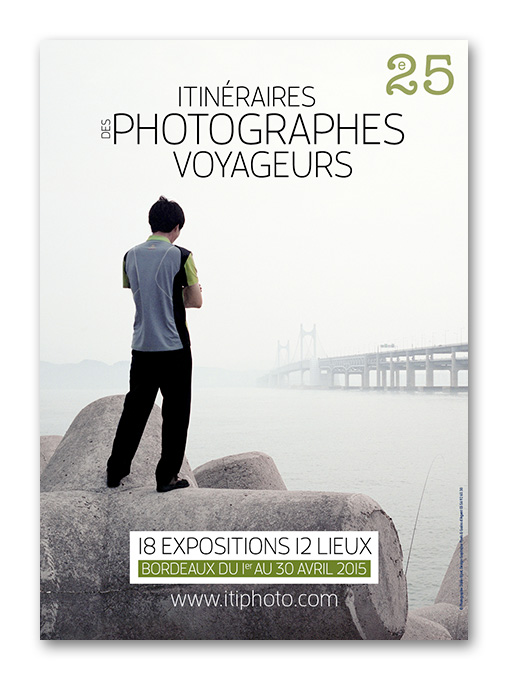 *INTERVIEW in l'Oeil de la Photographie.
http://www.loeildelaphotographie.com/fr/2014/12/10/festivals/26819/les-belges-de-l-angkor-photo-festival-workshop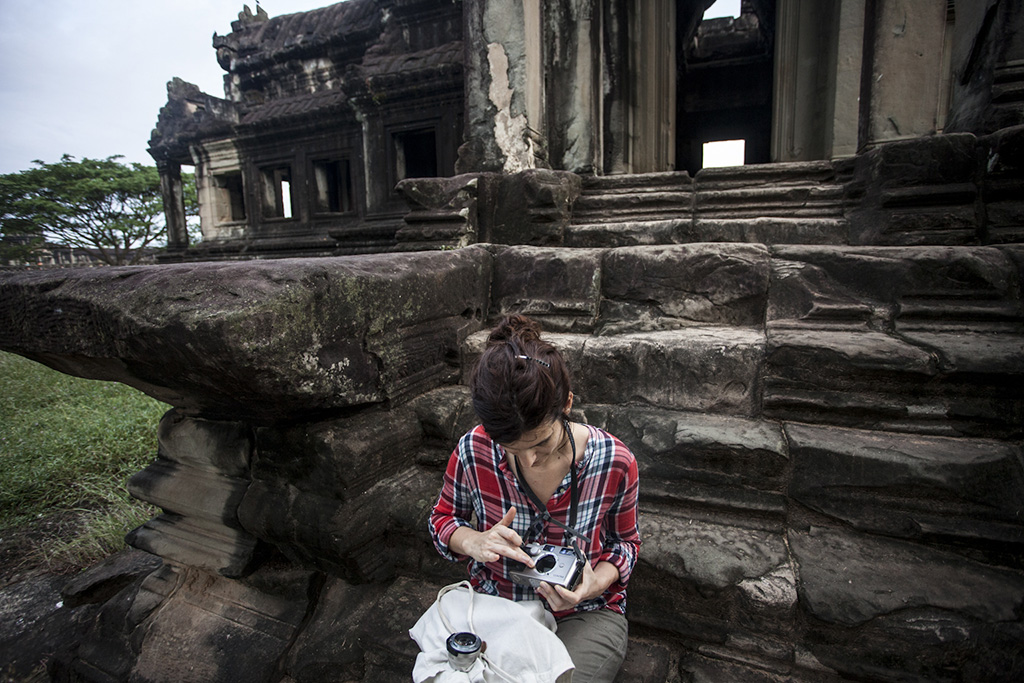 *EXTRAFORT-PHOTOGRAPHY AT RECYCLART.
http://www.recyclart.be/fr/agenda/extra-fort-8
SCREENING+TALKING on November 7, at 8 pm.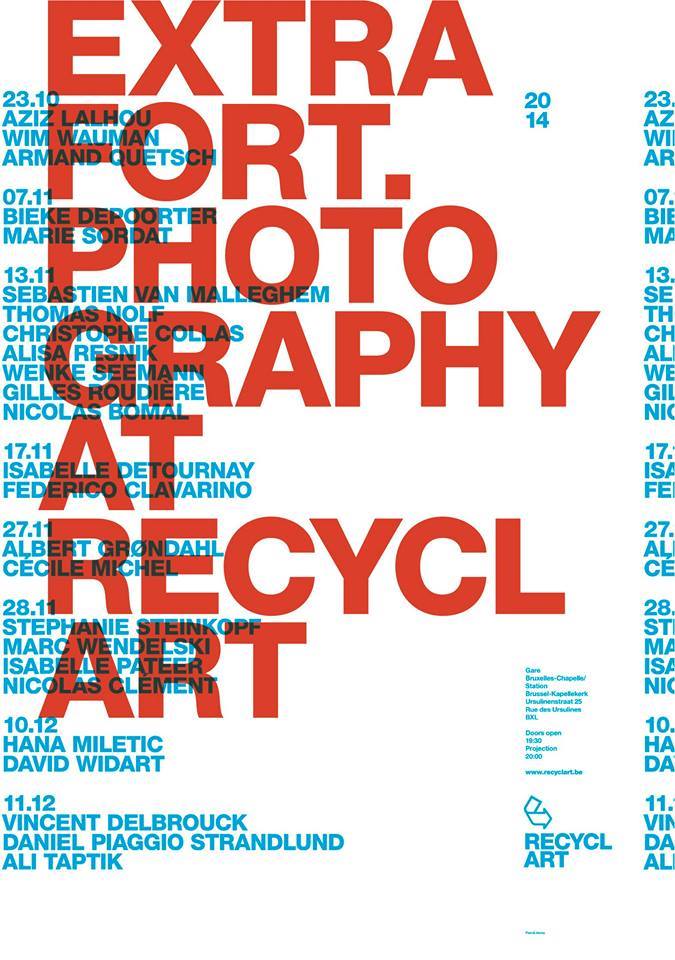 *PLUS OU MOINS L'INFINI.
February 3, 2013  /  June 27, 2014
Have you ever been in love.
watch it HD on vimeo
*ANGKOR PHOTO FESTIVAL 2014.
La série MotherLand au Festival d'Angkor, Siem Reap, Cambodge, 29 novembre – 6 décembre 2014.
The MotherLand serie at Angkor Festival, Siem Reap, Cambodia, 29th of november – 6th of december 2014.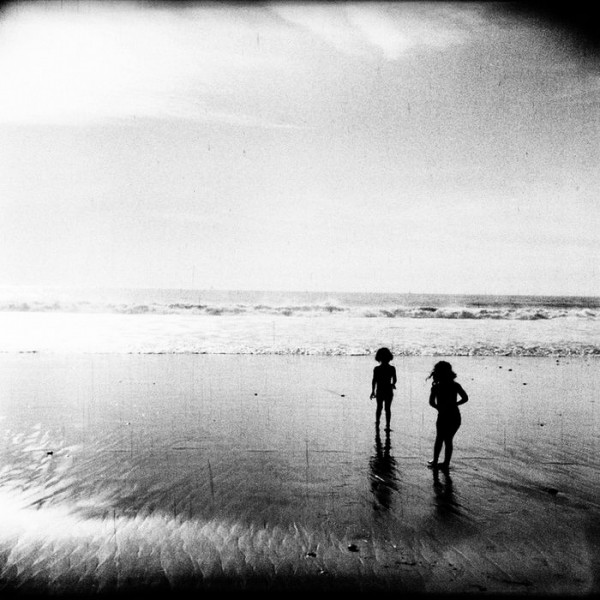 *PRIX VIRGINIA 2012-2014.
La série MotherLand sélection du Jury.
The serie MotherLand is Jury's selection.
http://www.prixvirginia.com/marie-sordat.html



*A PROCESS.
Du 28 mars au 18 mai à la Galerie Höhmannhaus à Augsburg, Bavière.
From the 28th of march til the 18th of may, Gallery Höhmannhaus in Augsburg, Deutschland.
Avec/with Der Greif Magazine for Photography and Literature.
http://www.dergreif-online.de/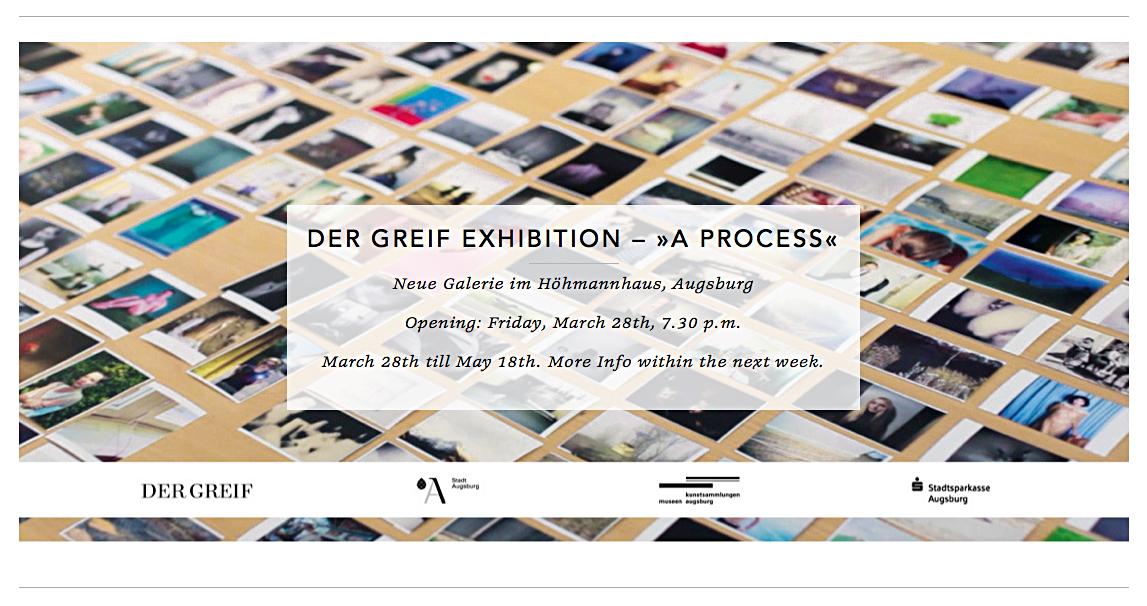 *9TH INTERNATIONAL BIENNIAL OF PHOTOGRAPHY AND VISUAL ARTS.
Du 15 mars au 25 mai, Pixel of Paradise, images et croyance, Liège.
L'exposition  est un projet de Les Brasseurs – Art Contemporain.
Commissariat : Emmanuel d'Autreppe, Dominique Mathieu, Yannick Franck.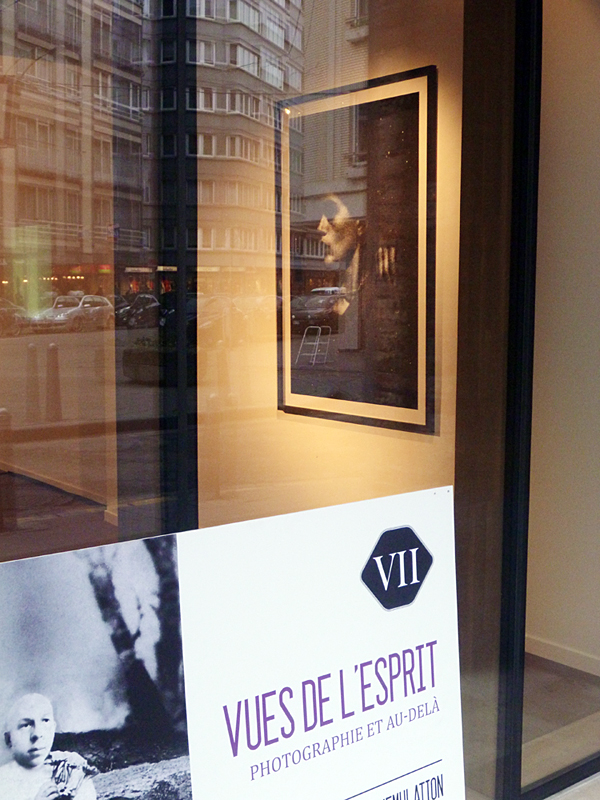 *LE JOURNAL DE LA PHOTOGRAPHIE, SELECTION D'ANNE BIROLEAU.
Les premières images de Plus ou moins l'Infini.
*BIBLIOTHEQUE NATIONALE DE FRANCE.
La série MotherLand entre dans les collections nationales – juin 2013.

*RENCONTRES D'ARLES 2013.
Swan Song sera présentée à  l'Espace Hauture/PhotoBooks, du 1er au 7 juillet 2013.
Avec Tipi Bookshop.
*GOMMA BOOKS.
SUTURE.
A paraitre en 2014.
New volume of Gomma Books, SUTURE.
Out in 2014.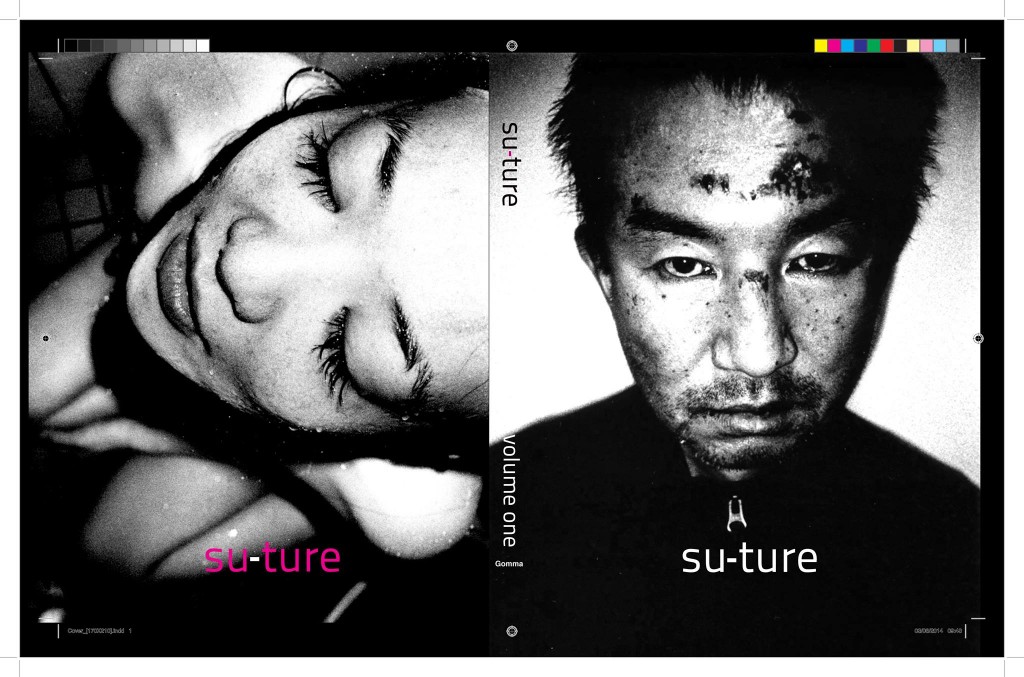 *FESTIVAL VOIES OFF, ARLES 2013.
Projection du 2 au 6 juillet.
 *OFF FESTIVAL 2013.
La série Marelle sera projetée au Studio Grez, Bruxelles, du 15 mai au 1er juin.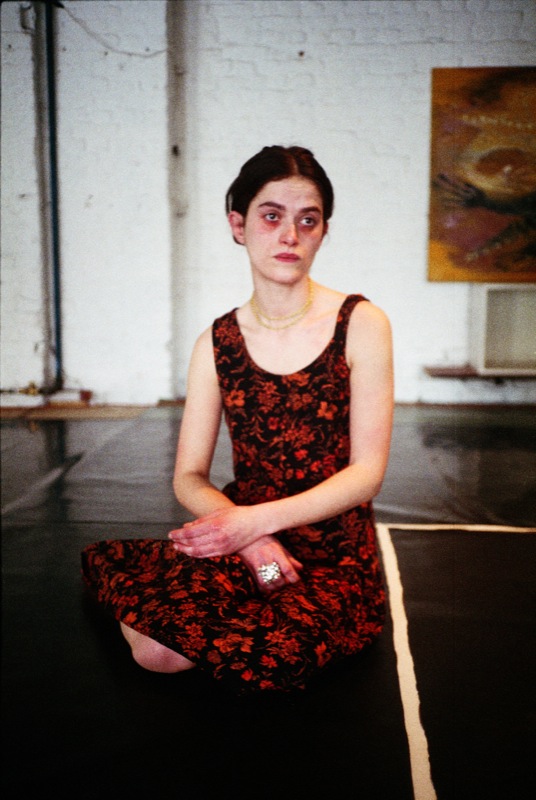 *FESTIVAL LES BOUTOGRAPHIES 2013, MONTPELLIER.

MotherLand sera présentée au Pavillon Populaire du 2 au 17 mars.

*ESPACE CONTRETYPE.
MotherLand sera exposée dans le cadre de l'exposition Hors-Champ, qui explore les liens entre cinéma et photographie, du 16 janvier au 10 mars 2013.
Vernissage le 15 janvier à 18h.
MotherLand will be exhibited from the 16th of january till 10 of march.
Opening on 15th of january, 6pm.
http://www.contretype.org/hors_champ_insas_fr.html
*ISELP, CENTRE D'ART CONTEMPORAIN POUR L'ETUDE DU LANGUAGE PLASTIQUE.
« Le regard exercé, 50 ans de recherches photographiques à l'Insas » sera exposé a l'Iselp du 9 janvier au 2 février 2013.
Extrait des archives photographiques de l'Insas entre 1962 et 2012.
Sortie du catalogue aux Editions Insas.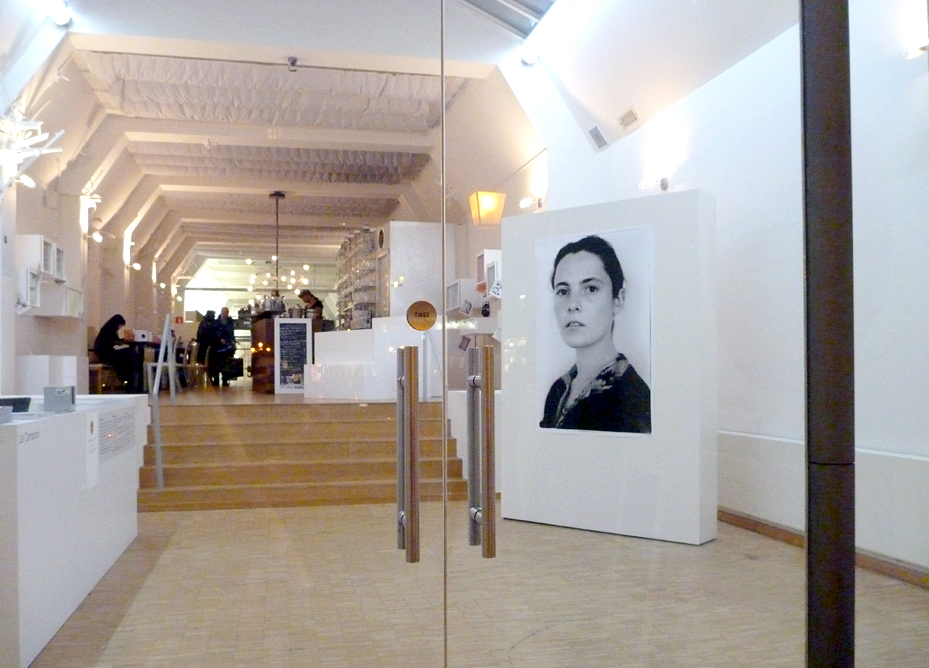 Commissariat: Marie Sordat et Christian Châtel.
Installation: Christian Châtel.
http://iselp.be/index.php?option=com_content&view=article&id=159:insas-et-photographie&catid=22:exposition-art-contemporain-art-plastique&Itemid=29